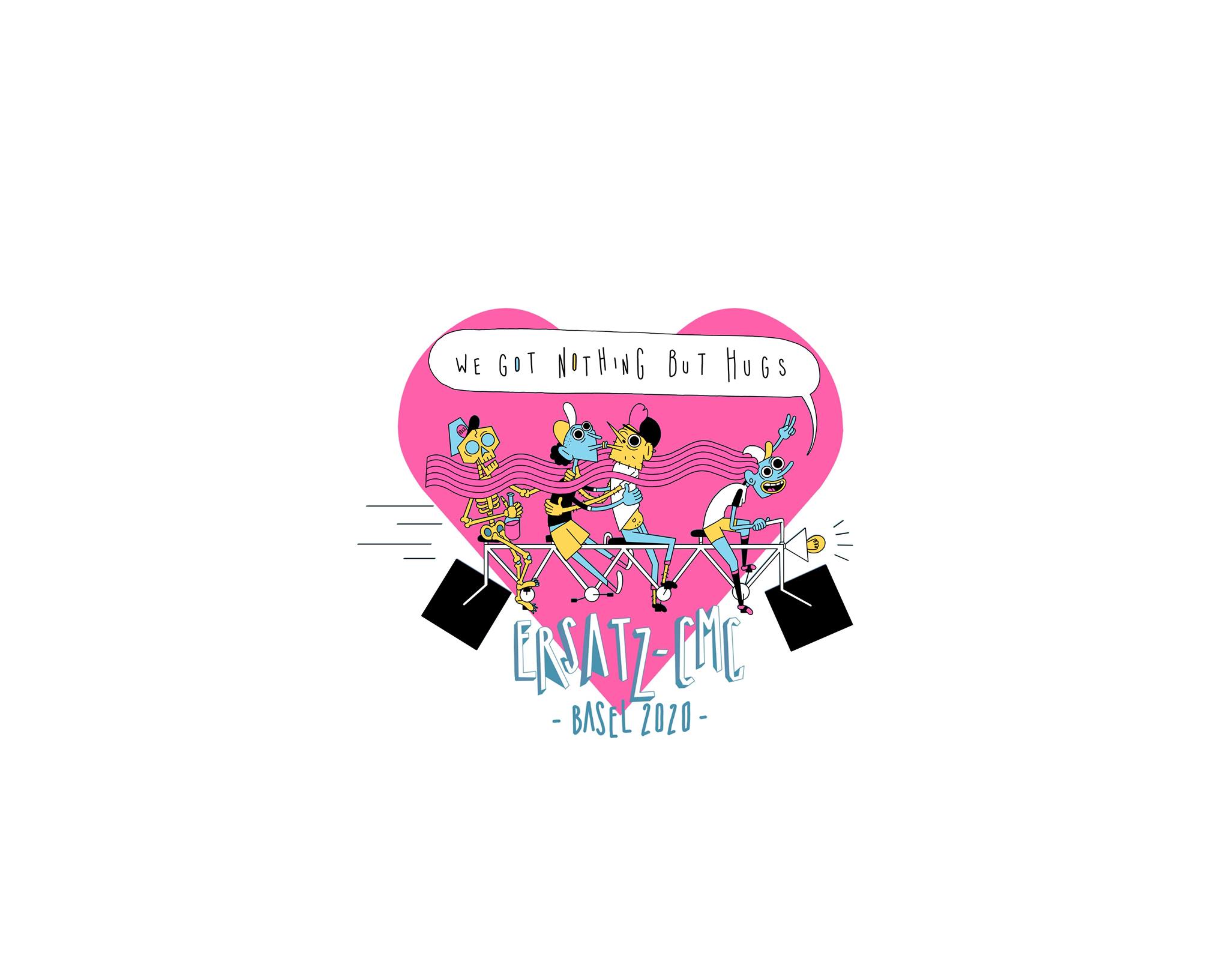 It's ON!!! ALL ABOARD!!! BLOCK YOUR WEEKEND!!!
Just when you had given up on any Mess Summer plans, it's happening!!! A 'Make-UpCMC' Weekend to meet your friends, race bikes, swim the Rhine and drink cheap German beer, in Basel, like you had originally planned for ECMC.
All Infos on: ersatzcmc2020.wordpress.com
*PROGRAM*
*Thu 06/08:
MeetUp + Arrival of the ride from Geneva
Welcome Alleycat
Concert/Beers/Party
*Fr 07/08:
Late Breakfast in Huningue
Chill Ride to Basel
Tri-National Time Trial
Up-Hill Sprint
Little Apéro/Bbq
Alleycat
Karaoke?
Concert/Party
*Sat 08/08:
Beauuuuutiful Ride
Coffee/Snacks/Frizzante wines/Picnic in the fields
Freestyle Afternoon- you can expand the pic-nic, go swim, nap, or stretch to be ready for…
6 pm The Big Alleycat "In da Hood" by Marcel
Beers
Rave Party
*Sun 09/08:
Brunch
Chill in the Sun, Side Events and Fun Games.
THIS PROGRAM WILL SOON BE UPDATED WITH LINKS TO EXACT LOCATIONS.
*HOUSING*
Since this is a bit last minute (humhum), we ask that you please be as autonomous as possible: rent a flat, arrange with buddies in Basel, etc…Unfortunately the cheap camping in Huningue is closed this year, but other affordable camping options are available in neighboring Germany (Lörrach,etc), and Reinach.
*MONEYS*
We still have to figure that out, but we will probably be asking you around 20 or 30 Euros, covering the two-vegetarian-breakfasts and the brunch.
More infos on that soon.
*CONTACT*
Please dont hesitate to write Hattara or Jajeanne on Messenger, or call 0033681902213.
https://ersatzcmc2020.wordpress.com